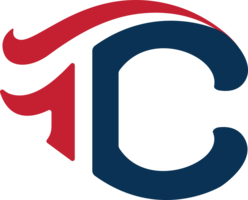 Messages
Fall National Merchandise
Hello Everyone,
Officail TC Fall Nationals merchandise will only be sold at the following locations: Arroyo Grande, Dos Escuelas, Mission Hills, Desert Bloom and Desert Diamonds Parks. Thank you!
9/24/2021 9:28 AM
Pitching Rules
You can find pitching results on the TC app. In the LV Fall Nationals event, at the bottom right click "more". Then a menu will pop up on the left and you will see "Pitching Log". All teams are listed in alphabetical order.

Pitching Rules: Innings allowed per tournament through first 4 games played:
-9s, 10s, 11s, 12s = 6 innings
-13's and 14s = 7 innings
-15/16s and 18s = 8 innings
*Each player on the roster gets (1) additional inning per game played starting in a team's 5th game played, 6th=1 more inning, 7th=1 more inning, etc...
*No limit on number of appearances.
*A mound appearance resulting in any single pitch (warm-up pitch or game pitch) being thrown or a play will be considered an inning pitched.
*Eight warm-ups to start, five thereafter. Umpires reserve the right to limit the warm-up time to a minimum of 1 minute regardless of the number of pitches thrown.
*If pitching rules are violated and the infraction is detected, the situation will be reviewed and a MINIMUM of the head coach ejection will be enforced. Additional consequences may include the player ejection from game, player and head coach from the tournament, forfeiture of game and elimination of team from the event.
*Scorecards must be signed by both team managers to eliminate inning validation problems. (Managers, please help with this process.)
9/20/2021 3:40 PM
Concessions - Vegas
All,
Concessions will likely only be available at Arroyo Grande, Heritage and Desert Diamonds Parks this weekend. Please plan on bringing your own food and drink to every park to keep the kids and yourself hydrated. Its gonna approach 100 degrees this weekend. Thank you!
9/20/2021 9:17 AM
No Metal Cleats @ LVSP
The Las Vegas Sports Park field is turf so metal cleats are not allowed at all there. Thank you.
9/17/2021 10:18 AM
Seeding Procedure
SEEDING PROCEDURE (First factor is Win-Loss record)
Two Way Tie
1. Head to Head between tied teams
2. Total Run differential
3. Runs Allowed
4. Runs Scored
5. Actual run differential in last pool game
6. Coin Flip

Three (or more) Way Tie
1. Head to Head (if sweep)
2. Total Run differential
3. Runs Allowed
4. Runs Scored
5. Actual run differential in last pool game
6. Coin Flip

RA=Runs Allowed
RS=Runs Scored
LAD=Last Actual Differential

IMPORTANT: Run differential maximum
1. Forfeits will be scored 7-0
2. Maximum run spread per game is 7 regardless of score.

Note: When 3 or more teams are tied and there is not a common opponent amongst all tied teams, run differential is the first tie breaker.
9/17/2021 8:26 AM
Description
Tournament
All teams
Boys
entry fee
Location
---
All event related questions should be directed to Matt Pilcher at matt@triplecrownsports.com or call 970-672-0562.