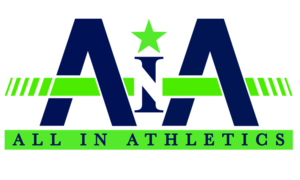 AiA Super Series
July 2-5, 2020 Hammond, Louisiana
Messages
Coaches, we will try to resume at 5:30pm start times.
Please have your teams ready at 5:30pm for those that were playing or about to play.

7/4/2020 4:13 PM
Coaches,
The Schedule is published, you can view them @
https://allinathletics.net/schedules/
.
The fields are turf, so please no seeds, gum or outside ice chests allowed in the park. Bleachers have been removed, so please remind your parents to bring chairs and shade and water for the young athletes.
**NO water jugs will be provided by AiA in the dugouts this weekend (please make your parents aware). The concession stand will be open.
Thank you for choosing to #PlayAiA

7/2/2020 1:44 PM
Description
5GG 3-Pool Double Elim
Tournament
All teams
Girls: 18U, 16U, 14U, 12U, 10U, 8U
entry fee
Location
Hammond America Park
46177 N Morrison Blvd
Hammond

,
LA
,

70401
Directions
General Information
All in Athletics Tournament Information

Format: 3 Game Guarantee - 1 pool game & double elimination bracket Entry Fee: $100 / Umpire Fees: Pay-at-the-Plate $35

Bring to Check-in at tournament: Tournament entry fee $100 (payable to All in Athletics) & Copy of current insurance certificate.

Rule Clarifications & Modifications:

Pool Games:
Pool game matchups are pre-determined
Pool games are 60 minutes, finish the batter
Pool games are practice and do not determine bracket seeding.
Pool games can end in a tie.
Run Rule: 3 or 5 (agreed upon by the coaches at pregame plate appearance) Runs per 1/2 inning in pool play (or # runs as agreed by coaches)

Bracket Games:
Bracket game matchups are determined by blind draw at check-in.
Bracket games are 60 minutes finish the inning - up to 5 innings
Bracket games cannot end in a tie. International tiebreaker rule applies to ALL BRACKET GAMES.
- Game balls - you can use your own 47 COR 375 max.
- Home/Away determined by a coin flip winner chooses except for the championship game where the undefeated team is home.
- "If necessary" games (played as an ITB) are also determined by a coin flip (1 inning).
- Teams have 5 pitches or 1 minute after the last out is recorded to warm up.
- The Home team is responsible for providing the official scorekeeper(s).
- Umpires will collect line-ups for all bracket games.
- Teams must be prepared to play up to 30 minutes prior to scheduled game times to avoid forfeiture of game.
- Game time limits & number of pool games are subject to change when necessary (due to weather, etc.)

Rulebook: https://allinathletics.net/rules/

GATE FEES:
Adults $8 Kids (7-16) $5 Kids 6 & Under & senior citizens FREE
*PLAYERS & UP TO 3 COACHES ARE FREE

PARK RULES:
No Ice Chests - Outside food/drinks are not allowed in park - Water is provided in dugouts
No RV's allowed in parking lot

WEATHER UPDATES (IF NECESSARY) will be sent our via our tournament system to the coaches and/or fans that follow their team on our site.
**To follow a team on our site, click on the team name and you'll see a notifications section, fill in the phone number and it will text you any updates about the team thru our system that is auto-generated.