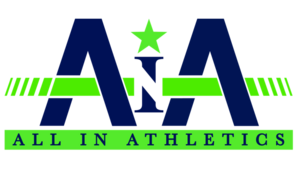 AiA Christmas Classic
December 14, 2019 Hammond, Louisiana
Messages
The Schedule is out for Saturday. ***Please read the message below.
https://allinathletics.net/schedules/

Coaches -
This upcoming tournament Saturday, December 14th, AiA has partnered with Chappapeela Sports Park & Safelouisiana.org and plan to donate to those that are affected by domestic violence in our area. In lieu of the free entry, we ask that each team help provide some assistanceto help purchase Christmas items for the children within this organization.
These children range in age 7 months – 14 years old. Some of the items they have put on their Santa wish list consist of blankets, wipes, bottles, diapers, books, board games, clothes and much more. If you plan to bring to bring any of these items please let us know when you check in. If you would prefer not to purchase these items, you can also donate cash, check or a gift card. The organization will purchase these items and provide you with a list of the items they purchased.
Each tournament AiA hosts, we donate to a local non profit organization such assafelouisiana.org. and without your support none of this would be possible. If you know of any non-profit organization that could benefit from us please feel free to send us their information and we will be happy to reach out to them to see how we can help.
As always, thank you for choosing to play AiA and we look forward to seeing you all on Saturday.
Attachment
12/12/2019 3:37 PM
Description
1 Day Format: 3 Game Guarantee - 1 pool game & double elimination bracket Entry Fee: $100 / Umpire Fees: Pay-at-the-Plate $35
Tournament
All teams
Girls: 18U, 16U, 14U, 12U, 10U, 8U
Ability: A/AA/AAA/Major
entry fee
Location
Chappapeela Sports park
19325 Hipark Blvd
Hammond

,
LA
,

70403
Directions
General Information
All in Athletics Tournament Information
Format: 3 Game Guarantee - 1 pool game & double elimination bracket Entry Fee: $100 / Umpire Fees: Pay-at-the-Plate $35
Bring to Check-in at tournament: Tournament entry fee $100 (payable to All in Athletics) & Copy of current insurance certificate.
Rule Clarifications & Modifications:
Pool Games: Pool game matchups are pre-determined Pool games are 60 minutes finish the batter Pool games are practice and do not determine bracket seeding. *Pool games can end in a tie.
Run Rule: 3 or 5 (agreed upon by the coaches at pregame plate appearance) Runs per 1/2 inning in pool play (or # runs as agreed by coaches)
Bracket Games: Bracket game matchups are determined by blind draw at check-in.
Bracket games are 60 minutes finish the inning - up to 5 innings Bracket games cannot end in a tie. International tiebreaker rule applies to ALL BRACKET GAMES.
-Game balls - you can use your own 47 COR 375 max.
-Home/Away determined by a coin flip winner chooses except for the championship game where the undefeated team is home.
-
"If necessary" games (played as an ITB) are also determined by a coin flip
(1 inning).
-Teams have 5 pitches or 1 minute after the last out is recorded to warm up.
-The Home team is responsible for providing the official scorekeeper(s).
-Umpires will collect line-ups for all bracket games.
-Teams must be prepared to play up to 30 minutes prior to scheduled game times to avoid forfeiture of game.
-Game time limits & number of pool games are subject to change when necessary (due to weather etc)
Rulebook:
https://allinathletics.net/rules/
GATE FEES:
Adults $7 Kids (7-16) $5 Kids 6 & Under FREE
*PLAYERS & UP TO 3 COACHES ARE FREE
No Ice Chests - Outside food/drinks are not allowed in park - Water is provided in dugouts
WEATHER UPDATES (IF NECESSARY) will be sent our via our tournament system to the coaches and or fans that follow their team on our site.
**To follow a team on our site, click on the team name and you'll see a notifications section, fill in the phone number and it will text you any updates about the team thru our system that is auto-generated.
Registration
Registration is currently open for the following divisions:
To make a payment please visit the payments section of the event.