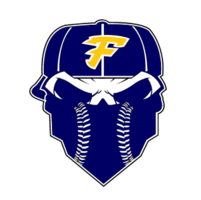 2019 Moving Up Summer Finale
August 25, 2019 Warrrenton, Virginia
Messages
Coaches,
Just a quick update,
We will have concession available which will include , hot dogs, hamburgers, drinks, snacks, etc. while supplies last.
We do not have batting cages available but there is plenty of room for pop-up nets in the field for warmups.
Games will start on time, we will do our best to keep the games on schedule. Please do your best to move the games along as there is a 1:45 drop dead on all games except the championship game. One rule update, there is no new inning after 1:40, drop dead is still 1:45
There is plenty of parking near the fields, if that parking fills up, there is parking available at the school.
You all should have received the schedule and rules. Please email me to confirm receipt of this email.
CG Goldizen
571-239-8376
1raidersbaseball@gmail.com

8/22/2019 9:27 AM
Coaches, the schedule for the Summer Finale is now posted, here is a link to it as well.
https://baseball.exposureevents.com/127193/2019-moving-up-summer-finale/schedule
The rules are posted on the baseball exposure website and are attached to this email. Please review prior to the tournament.
Please contact me if you have any questions.
CG Goldizen
571-239-8376
Attachment
8/18/2019 1:32 PM
Description
1-Day Event! For 10U teams that will be moving to 11U in the fall. Great time to play and prepare on a 50/70 field for the fall season. Field: 50/70 3 GG Tournament will be played Round Robin Style Umpires provided Teams will supply game balls Awards for 1st and 2nd place
Tournament
All teams
Boys: 10, 10U
$345.00 entry fee
Location
General Information
1-Day Event!
For 10U teams that will be moving to 11U in the fall. Great time to play and prepare on a 50/70 field for the fall season.
Field: 50/70
Every team plays 3 games
Tournament will be played Round Robin Style
Umpires provided
Teams will supply game balls
Awards for 1st and 2nd place