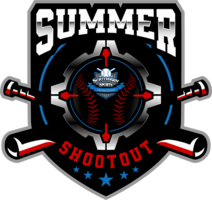 Messages
SSP All-Tournament Team
The Southern Sports All-Tournament Team has been posted for the Summer Shootout.
Check https://www.southernsportspromotions.com/all-tournament-team to see who made the team.
If your player made the list, please fill out the form on the page. We will have a special event to honor these players that you won't want to miss later this month.
Thanks to everyone for attending and congrats!
7/3/2023 1:50 PM
FINAL STANDINGS
Coaches,

We are sorry that the rain prevented all of us from completing the tournament!!

Below is our guideline on rain shortened events....
FINAL STANDINGS IN EVENTS THAT ARE NOT FINISHED
If an event is canceled while in progress, final standings will be determined in the following way….
1) For there to be final standings, all teams in a specific division MUST finish all pool play games. The final standings will be based on the criteria section for seeding to bracket play
IF NO BRACKET ROUND IS COMPLETED, AWARDS WILL ONLY BE GIVEN TO #1 AND #2 SEEDED TEAMS IN EACH AGE GROUP, IN THE GOLD BRACKET ONLY.

Based on the above guideline, the following teams will receive awards in relation to the final standings of the event. Please provide # of rings and a mailing address to us:

11u
1st - Smyrna Slammers Prospects
2nd - TG Dbacks - McGee

12u
1st - OC Legends
2nd - Dacula

13u
1st - FOCO Bananas
2nd - North Georgia Prime

14u
1) Norcross Baseball Club
2) Team Rawlings - Guinn
6/12/2023 11:01 PM
Games called for the day
Due to all the rain, games at Shorty Howell have been cancelled for the day. Thanks
6/11/2023 11:18 AM
Lightning delay at Shorty
All,
We are in a lightning delay at Shorty Howell Park.

If you are not in your cars, please head to them.

We must wait 20 minutes until the last lightning strike.

We'll have an update as soon as one is available.
Thanks
6/11/2023 10:20 AM
Lanier Point - Lightning
As of 8:43am,

Lanier Point is in a lightning delay until further notice. No one is allowed on the fields, in the dugouts or the batting cages. Please make your way to your car in the parking as this is the safest place to be during a lightning storm.

We will update everyone once the all clear is sounded.
6/11/2023 8:45 AM
Sunday Weather
With the potential for rain on Sunday, we will be monitoring field and weather conditions through the morning. If an update is warranted, we will send it out as soon as we can through this same method. Please ask parents to download the app and sign up for alerts.

As of tonight, all games are on as scheduled for Sunday.
6/10/2023 9:15 PM
Description
THIS EVENT IS A 3 GAME GUARANTEE. ALL 1st AND 2nd PLACE PLAYERS WILL RECEIVE RINGS.
Tournament
Travel teams
Boys: 14U-7U
Ability: A/AA/AAA
$195.00-$425.00 entry fee
3 game guarantee
Exposure Certified
Location
Southern Sports Promotions, LLC
(see below for EVENT LOCATIONS)
Multiple Park Locations

,
GA
,

30028
Directions
General Information
See SouthernSportsPromotions.com for all of this season's events.

TOURNAMENT LOCATIONS
- Shorty Howell Park, Duluth
- Lanier Point, Gainesville
- City Park, Gainesville

EVERY EVENT - NEWLY DESIGNED 2023 RINGS!!
OUR UNIQUE RING GUARANTEE OFFERS 4 DIFFERENT STYLES SO TEAMS RECEIVE A DIFFERENT STYLE EACH TIME RINGS ARE AWARDED!!

ENTRY FEES
6u - 8uCP - $195.00 per team
8uKP - $295.00 per team
9u - 10u - $335.00 per team
11u - 12u - $395.00 per team
13U - 14U - $425.00 per team

TO GUARANTEE YOUR SPOT IN THIS EVENT
All teams must pay in full to secure their team's spot in this event. If your team needs additional time to get a payment in to us, we will hold your spot for 5 business days. After 5 business days, your team's spot will be in jeopardy of going to another team who pays their entry fee prior to your payment.

TEAM & INDIVIDUAL GATE FEE
At selected parks, we will collect individual gate fees as spectators enter the complex. At other parks, a team gate fee will be collected prior to the start of the tournament. Team gate fee is $150 per team.

FORMAT
We always try and divide teams into divisions that are representative of their playing level. This is typically SINGLE A, A/AA and/or AA/AAA divisions. Depending on the number of teams entered, priority will be placed on making the event the most evenly competitive tournament. All teams will play two pool games, and then split into a Sunday single elimination championship bracket. With enough teams entered, division brackets can be separated further into gold, silver, and bronze Sunday brackets.

TEAMS CHOOSE DIVISION (at registration)
Each team will select their team's classification on (Single A, AA, or AAA), and what division (Single A, A/AA OR AA/AAA) they are requesting to compete in for the event. MAJOR teams are welcome in our events but MUST play one age group above their own, or play in their own designated MAJOR division.

AWARDS
RINGS for 1st and 2nd place teams in each division.

SCHEDULING REQUESTS ARE ALWAYS WELCOME
Southern Sports Promotions makes every effort to accommodate a team's scheduling request. Sometimes requests cannot be honored but we do consider ALL requests.

HOW TO SUBMIT A SCHEDULING REQUEST
TWO WAYS:
1) On the initial registration form that is completed on-line
2) Submitting the request via sspscheduling@gmail.com.
All other email methods, or text messages, are not guaranteed to be received by Southern Sports. PLEASE FOLLOW THE ABOVE GUIDELINES. SCHEDULE REQUESTS MUST BE RECEIVED BY THE MONDAY NIGHT PRIOR TO THE EVENT TO BE CONSIDERED!!

IF THIS EVENT IS COMPLETELY CANCELED, TEAMS WILL RECEIVE A FULL CREDIT FOR A NEW FUTURE REGISTRATION. IF ANY REFUNDS ARE PROCESSED, AN ADMINISTRATIVE FEE OF $75.00 WILL BE DEDUCTED.

---
All event related questions should be directed to Southern Sports Promotions at southernsportsllc@gmail.com or call 678-463-2665.