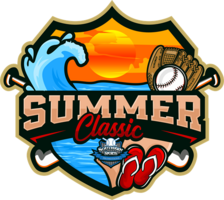 Messages
This weekend's tournament
There are a few items for this weekend....please make your parents aware of the below information so they are not surprised when arriving this weekend.

METAL SPIKES ON TEMPORARY MOUNDS ARE NOT ALLOWED

SHORTY HOWELL - TEAM GATE FEE $150 (PAID BETWEEN NOW AND FIRST GAME).

Payment methods include cash, check, VENMO, online debit/credit:
- VENMO: @ southernsportsbaseball
- DEBIT/CREDIT: https://baseball.exposureevents.com/196040/southern-sports-summer-classic/payments

ROSTERS - online rosters are required for all SSP events. If you need help either creating or managing your roster, we have the following as a "how to" tutorial
On our website, on the Roster/Rules/Venues tab:
"HOW TO CREATE A ROSTER"
"HOW TO MANAGE AN EXISTING ROSTER"

COACHES AND PARENTS - DOWNLOAD OUR PHONE APP - PLEASE have everyone on your team download our phone app at SOUTHERNSPORTSPROMOTIONS. All coaches, and parents who download the app for your team and sign up for alerts, will receive all weather related updates from Southern Sports as well as all scores, scheduling and bracket information. With the potential for rain this weekend, please have your families download the app. in order to get the most up to date information.

RULES - Our rules are posted on our website and phone app. It is the sole responsibility of the head coach to know and understand the rules that Southern Sports follows for its events. In addition, all head coaches are responsible for the behavior of all players, coaches and spectators from their team. We and our park partners have a zero-tolerance policy on behavior at our events.

ALL-TOURNAMENT TEAM - the "blue game card" that you sign after each game will have a space on the back for you to nominate a player from either your team or the opposing team.

After this week's event, we will announce the SSP All-Tournament Team from the tournament. Coaches, Umpires, and On-site Directors will have the opportunity to nominate any player on any of the teams in their division. The deadline to submit names will be Monday at 6pm. Southern Sports will make the final selections, from the list of nominated players, and the players will be announced mid-week.
6/2/2023 11:07 AM
Description
THIS EVENT IS A 3 GAME GUARANTEE. ALL 1st AND 2nd PLACE PLAYERS WILL RECEIVE RINGS.
Tournament
Travel teams
Boys: 14U-7U
Ability: A/AA/AAA
$195.00-$425.00 entry fee
3 game guarantee
Exposure Certified
Location
Southern Sports Promotions, LLC
(see below for EVENT LOCATIONS)
Multiple Park Locations

,
GA
,

30028
Directions
General Information
See SouthernSportsPromotions.com for all of this season's events.

TOURNAMENT LOCATIONS
- Shorty Howell Park, Duluth
- TBD

EVERY EVENT - NEWLY DESIGNED 2023 RINGS!!
OUR UNIQUE RING GUARANTEE OFFERS 4 DIFFERENT STYLES SO TEAMS RECEIVE A DIFFERENT STYLE EACH TIME RINGS ARE AWARDED!!

ENTRY FEES
6u - 8uCP - $195.00 per team
8uKP - $295.00 per team
9u - 10u - $335.00 per team
11u - 12u - $395.00 per team
13U - 14U - $425.00 per team

TO GUARANTEE YOUR SPOT IN THIS EVENT
All teams must pay in full to secure their team's spot in this event. If your team needs additional time to get a payment in to us, we will hold your spot for 5 business days. After 5 business days, your team's spot will be in jeopardy of going to another team who pays their entry fee prior to your payment.

TEAM & INDIVIDUAL GATE FEE
At selected parks, we will collect individual gate fees as spectators enter the complex. At other parks, a team gate fee will be collected prior to the start of the tournament. Team gate fee is $150 per team.

FORMAT
We always try and divide teams into divisions that are representative of their playing level. This is typically SINGLE A, A/AA and/or AA/AAA divisions. Depending on the number of teams entered, priority will be placed on making the event the most evenly competitive tournament. All teams will play two pool games, and then split into a Sunday single elimination championship bracket. With enough teams entered, division brackets can be separated further into gold, silver, and bronze Sunday brackets.

TEAMS CHOOSE DIVISION (at registration)
Each team will select their team's classification on (Single A, AA, or AAA), and what division (Single A, A/AA OR AA/AAA) they are requesting to compete in for the event. MAJOR teams are welcome in our events but MUST play one age group above their own, or play in their own designated MAJOR division.

AWARDS
RINGS for 1st and 2nd place teams in each division.

SCHEDULING REQUESTS ARE ALWAYS WELCOME
Southern Sports Promotions makes every effort to accommodate a team's scheduling request. Sometimes requests cannot be honored but we do consider ALL requests.

HOW TO SUBMIT A SCHEDULING REQUEST
TWO WAYS:
1) On the initial registration form that is completed on-line
2) Submitting the request via sspscheduling@gmail.com.
All other email methods, or text messages, are not guaranteed to be received by Southern Sports. PLEASE FOLLOW THE ABOVE GUIDELINES. SCHEDULE REQUESTS MUST BE RECEIVED BY THE MONDAY NIGHT PRIOR TO THE EVENT TO BE CONSIDERED!!

IF THIS EVENT IS COMPLETELY CANCELED, TEAMS WILL RECEIVE A FULL CREDIT FOR A NEW FUTURE REGISTRATION. IF ANY REFUNDS ARE PROCESSED, AN ADMINISTRATIVE FEE OF $75.00 WILL BE DEDUCTED.

---
All event related questions should be directed to Southern Sports Promotions at southernsportsllc@gmail.com or call 678-463-2665.