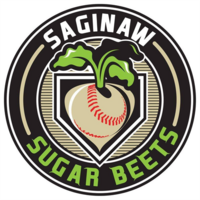 Messages
Scores & Weather
Please text all final scores to 989 714 6572. One person, per team should be responsible for this action. Text your team name, your opponents team, the number of runs for each team, and your field.

If weather becomes an issue, we will send updates immediately.

If weather stops play before the Championship game has been completed, the highest remaining seed would be awarded the championship. EXAMPLE If we are in the 2nd inning of the championship game and we are canceled, score is irrelevant. 4innings or mercy run rule must be completed.

Refund Policy is 0% or 100%. Once your team has played, there are no refunds. If you play less than 4 games due to weather, we will give you a partial credit toward another 2023 tournament we are hosting.

We've already adjusted Sundays schedule to beat the weather. We will do everything in our power to play. Thanks again for being a part of tournament! Best wishes for a safe and successful weekend of games.
4/14/2023 9:47 PM
13u Schedule Change
13u Baseball at Hoyt Park had a small schedule adjustment for Saturday.

Teams impacted by the change:
Grand Blanc Gladiators
Lapeer Outlaws
Saginaw Golds

Thank you for your understanding.
4/13/2023 11:14 AM
14u Schedule Change
We lost one 14u team and that has altered the Saturday schedule slightly,

Teams impacted:
Sugar Beets Esckelson
Grand Blanc Gladiators BLACK
4/9/2023 8:44 PM
Tourney t-shirt deadline
13u and 14u baseball tournament t-shirt orders are due this week. Thank you!!
3/21/2023 7:41 PM
Tourney T-shirt Available
Tournament Rules
Tournament rules have been posted on Exposure Events.
2/10/2023 4:28 PM
Click on a division below or search for a team or athlete to view the schedule.
---
All event related questions should be directed to Corky Thompson at corky@saginawsugarbeets.com or call 9897146572.