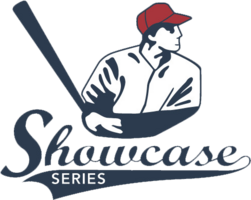 Showcase Series
presents
Showcase Series @ South Walton FL Venues
Santa Rosa Beach, Florida
Messages
JockJive Live Stream
All games @ South Walton HS will be streamed live and commentated. This can be viewed @ ShowcaseSeries.org. All teams should email rosters to info@jockjive.com prior to the first game @ South Walton Hs. Please include the player's first & last name along with the jersey number. This allows for players to be recognized.

Lineups can be turned into the pressbox prior to your games. Archived video can be found and downloaded on JockJive.com and utilized as a keepsake, recruiting, and/or a great tool for self evaluation.
10/23/2022 9:21 AM
Tournament Gate Fees
Admisson is $10 per Day Pass & will allow access at all sites per day. Kids 5 & under Free.

NO Refunds once Day Pass is purchashed in the event of inclement weather, we recommend waiting outside of the gate untill the game begins.
10/20/2022 2:53 PM
South Walton Ground Rules
NO SPIKES!!! The field is all turf, must wear turf shoes at all times in the batting cages and playing surface. NO SEEDS OR GUM on the playing field as well.
10/20/2022 2:39 PM
Tournament Concessions
Concessions will be available @ South Walton HS Sat & Sun (NO Outside Food or Beverages) *Players & Coaches are allowed to bring drinks and small coolers

NO Concessions @ Bozeman HS (Outside Food & Beverages ARE allowed)
10/19/2022 2:36 PM
Tournament Format / Rules
HS Aged Division will play 3 Pool Play games. Top overall team (W/L) will be named Champion. (Head to Head does not apply)

Tie Breaker rules in Pool Play - Head to Head (if all teams in pool play each other), Runs Allowed, Runs Scored

ALL teams supply their own baseballs.

Games are 1 hour 50 minute no new inning. In the event of inclement weather, game times can be shortened.

All Tournament Team Selections will be made on Monday following the event. Coaches send nominations to nsingleton@gsbsports.com (Players first last name, positions played, any supporting stats)

Mercy rules are 12 after 3 - 10 after 4 - 8 after 5

EH & DH allowed

For pitching & more rules visit ShowcaseSeries.org
10/19/2022 9:14 AM
The following venues are being used for this event.
Bozeman High School
South Walton HS
---
All event related questions should be directed to Nick Singleton at nsingleton@gsbsports.com.