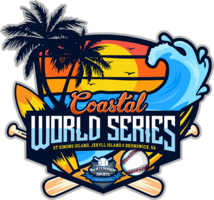 Messages
2024 Coastal World Series
Coach,

I wanted to personally reach out to you with some exciting news about the Southern Sports Coastal World Series.

We have received inquiries from several enthusiastic coaches from this year's Coastal World Series who are eager to participate in next year's tournament. Southern Sports does plan to return to the coast. So we opened up registration for this year's participants.

By registering now, you not only guarantee your team's participation but also lock in 2023 pricing. If you have any interest whatsoever, go on and register. You are welcome to cancel at anytime between now and June 2024.

Rest assured, there is no immediate payment required upon registration. We understand the importance of financial planning, and we want to make it as convenient as possible for you. Payment won't be required until May 2024.

To register your team, simply visit https://baseball.exposureevents.com/207237/southern-sports-coastal-world-series.

The Georgia Coast awaits your arrival, promising yet another unforgettable event. Feel free to reach out if you have any questions or need further assistance.
7/5/2023 5:03 PM
SSP All-Tournament Team
The Southern Sports All-Tournament Team has been posted for the Coastal World Series.
Check https://www.southernsportspromotions.com/all-tournament-team to see who made the team.
If your player made the list, please fill out the form on the page. We will have a special event to honor these players that you won't want to miss later this month.
Thanks to everyone for attending the Coastal World Series and congrats!
7/3/2023 1:49 PM
Skills Competition
With the weather delays at each facility and rainouts at Wainwright yesterday, we have had to adjust our schedule today. With that said, the skills competition is now scheduled for today at approximately 6:15pm on North Glynn F3.

ATTN: 8u division - please see your onsite director when you arrive for your games, at Wainwright Stadium, for your age group details.

Good luck to all teams with your remaining pool play games today!
6/24/2023 9:29 AM
WORLD SERIES T-SHIRTS
Beginning tomorrow morning, Coastal World Series t-shirts will be available at each complex. There is only a limited number of shirts available so please do not wait to get yours.

The t-shirts are $20.00 each. Cash and Debit/Credit accepted.
6/21/2023 7:01 PM
Description
Come & play in the 3rd Annual Southern Sports "COASTAL WORLD SERIES" on the Georgia Coast! The Southern Sports Coastal World Series will be played at the North Glynn Rec Complex, Mallery Park on St. Simons and Adam Wainwright Baseball & Softball Stadium and surrounding facilities.
Tournament
Travel teams
Boys: 15U-8U
Ability: A/AA/AAA
entry fee
4 game guarantee
Exposure Certified
Location
Brunswick, GA (North Glynn Rec Complex, Adam Wainwright Field & surrounding fields)
(see below for EVENT LOCATIONS)
Brunswick

,
GA
,

31522
Directions
General Information
TOURNAMENT LOCATIONS
- North Glynn Complex, Brunswick
- Adam Wainwright Baseball & Softball Complex, Brunswick
- Mallory Park, St. Simons Island
& surrounding areas

ENTRY FEE
8u-10u: $625 per team
11u-13u: $725 per team
14u-15u: $800 per team

INDIVIDUAL GATE FEE
PER PERSON PER DAY
$7.00 per day for Adults
$5.00 for Seniors and Teenagers
UNDER 12yrs: FREE

Teams must be ready to play Thursday morning at 10am.

SKILLS COMPETITION & PIN TRADING
On Friday night at approximately 7:15pm at North Glynn Complex, we will host pin trading and skills competition with awards for each division and every category winners. Competitions to include fastest man and team around the horn.

FORMAT
3 pool play games into single elimination tournament.
Bracket play will begin either Saturday afternoon or Sunday, depending on how many teams participate.

AWARDS
WORLD SERIES RINGS for 1st and 2nd place teams in each age group.

STAY TO PLAY EVENT
This is a "stay to play event". Any team traveling over 75 miles to play IS REQUIRED to stay in one of the tournament hotels. The majority of all area hotels and resorts will be options for teams.

If a team chooses to opt out of the "stay to play" program (and make their own reservations), there will be a $250 per team fee to opt out with no exeception.

A team will have considered to met this requirement by booking 35 rooms (12 rooms a night x 3 nights).

We will make a determination on age groups by May 25. Do not book anything that doesn't allow you to cancel your rooms without a fee prior to that date.

Here is the link to the stay and play website. Rooms must be booked thru this link.
https://www.lucidtravel.us/team/events-public/southern-sports/6609

SCHEDULING REQUESTS ARE ALWAYS WELCOME
Southern Sports Promotions makes every effort to accommodate a team's scheduling request. Sometimes requests cannot be honored but we do consider ALL requests.

IF THIS EVENT IS COMPLETELY CANCELED DUE TO WEATHER, OR A TEAM ONLY PLAYS 1, 2 OR 3 GAMES, BECAUSE OF THE EXPENSES OF RUNNING THIS OUT OF TOWN TOURNAMENT, NO REFUNDS WILL BE GIVEN.

TEAM ENTRY FEE CANCELLATION: TO RECEIVE A REFUND, TEAMS MUST CANCEL BY APRIL 1, 2023.
---
All event related questions should be directed to Southern Sports Promotions at southernsportsllc@gmail.com or call 678-463-2665.