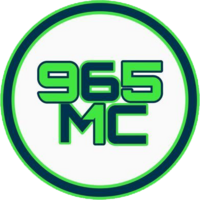 Messages
REPORT SCORES
BOTH TEAMS, PLEASE REPORT SCORES TO 330-604-0533. HEARING FROM BOTH TEAMS IS IMPORTANT FOR ACCURACY PURPOSES. WE WANT TO GET THE SCORE CORRECT THE FIRST TIME.

THANK YOU!

965 MC TOURNAMENTS
6/9/2022 11:57 AM
Gate Fees
Weekend pass most be worn around your wrist or around a bad.

Daily pass is $15

Weekend pass is $25 good for all fields

Senior discount

Daily pass is $10

Weekend pass is $20 good for all fields
6/8/2022 8:57 PM
Bracket Play
The 3 pool winners and 1 wild card will make bracket play for Sunday. The other teams will play a consolation game at Kent State or Walsh University. The crossover games will not count against pool winners but they can determine where you are in the seedings and for the wildcard.
6/8/2022 4:46 PM
BBCOR Bats, No Metal at K
Teams are using BBCOR Bats for this event and there are not metal cleats at Kent State. If you are the pitcher you can wear metal spikes but if you are hitting, you have to switch to molded each time you hit. Walsh University is dirt and grass, metal spikes can be worn there. No seeds, or gum at Kent State.
6/8/2022 4:42 PM
Click on a division below or search for a team to view the schedule.
---
All event related questions should be directed to Matt Kimmick at kimmick.hurricanes@gmail.com or call 440-381-6888.