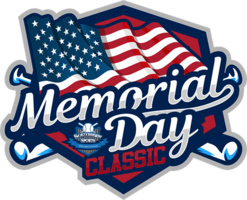 Messages
SCOREBOARDS AT LANIER PT
Scoreboards are operable at Lanier Point today. As a courtesy, each field's visiting team should have an adult upstairs keeping their field's score. It is much appreciated by both teams and their spectators.

Thank you and good luck today!
5/29/2022 9:05 AM
PLEASE READ!!
If you are playing at Lanier Point on Saturday and/or Sunday, DO NOT TURN LEFT INTO THE HIGH SCHOOL BASEBALL FIELD PARKING (AT THE RED WOOD FENCE.

Drive past the red outfield fence, and turn RIGHT into the main complex parking lot.

if you pull into the high school field parking lot, you will be charged by the high school and then will have to pay again to get into the Southern Sports tournament.

PLEASE PASS THIS ALONG TO OTHER MEMBERS OF YOUR TEAM.
5/28/2022 9:51 AM
Lanier Point Today
Lanier Point is positioned next to Gainesville High School's baseball field. The high school is hosting a baseball tournament this weekend as well so please be aware of the following.....

1) please park in the main parking lot for Southern Sports Memorial Day Classic, and enter through the main entrance of the park. Do not pull into the high school field's gate when arriving.

2) only enter through the Lanier Point Complex main entrance, and do not enter AND PAY at the high school's entrance. The two events are not connected and you will still have to pay the entry fee for Lanier Point.

3) The only batting cages at Lanier Point are located beyond the left field fence of Field #4. The cages that are located next to the high school's RED outfield fence cannot be used this weekend. Those cages are the property of Gainesville High School and not Lanier Point.

Good Luck to Everyone!
5/28/2022 7:21 AM
Southern Sports "MEMORIAL DAY CLASSIC" offers the following divisions. Any documents can be viewed, printed or downloaded.
---
All event related questions should be directed to Southern Sports Promotions at southernsportsllc@gmail.com or call 678-463-2665.