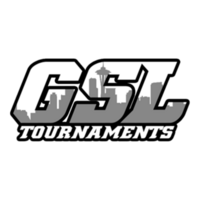 Messages
Indoor Classic Updates
Coaches,

Road ways are good to go and as long as the weather and current conditions maintain, we will be on as planned! Excited to see everyone today! Please make sure to double check your schedules one last time to make sure you received the changes from yesterday!
1/8/2022 8:09 AM
REVISED RULES
We are making modifications to the rules do to having to shorten gametimes.

Batters will start with a count of 1 ball and 1 strike
Saturday: 6 innings with no new after 65 minutes
Sunday: 6 innings with no new after 70 minutes

Coaches, please come find Dylan or Matt upon arrive for more updates and to find a place to warm up

No outside food/drink (includes coffee and gatorade)

Turf shoes or sneakers only - no cleats
Revised Schedule
Thank you for your patience today.
The revised schedule is now live. There will be a few modified rules that will come out next.
Please check your gametimes. I have tried to keep everyone close. In most cases it remains pretty close. A few teams have some movement.

9u, 10u, 11u, will now play 2 pool play games and then finish single elim brackets.
12u will keep same format.

Shortly we will send out some modified rules. See you tomorrow!
1/7/2022 9:02 PM
Tournament update
Update #2

The tournament will still be played
I5 in Lewis county had reopened


Game times will not start until 11am


A few teams have opted to pull out facing their own weather challenges


If your team wishes to be out, please let me know by 3pm.


All games and schedules are being adjusted so please look for updates in the next couple hours to accommodate for the teams who withdrawn and the new schedule / format.
I'll try to keep you early in the day if you were early, mid day if you were mid day and evening if you were scheduled for a later start.


To recap:
Games still on
Tournament first pitch 11am (not 8am as scheduled currently)
You have the free choice to pull out by 3pm
New schedules and formats coming in the next couple of hours.

DOORS OPEN 9:45 am Saturday

***COACHES ONLY***
Coaches only reach out to me with questions. Let me be your contact and you be their contact.


Thanks
Matt Creaser
1/7/2022 5:00 PM
Indoor Classic Schedule
Coaches,

The schedule has been released for the Indoor Classic January 8-9th. You can view on the homepage of our website or by downloading the Premier Sports Tournament app for pocket updates. We will import all rosters once they are completed. If a player does not show on your exposure roster they are inelgible to play. We will email everyone game rules specific to the indoors as well!
12/21/2021 12:21 PM
The following venues are being used for this event.
---
All event related questions should be directed to Matt Creaser at mcreaser@gsltournaments.com.