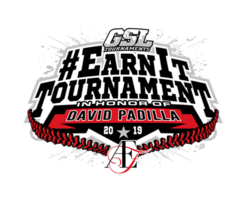 Premier Sports Tournaments
presents
#Earn It Tournament - Austen Everett Foundation Schedule
Auburn/ Puyallup/ Olympia, Washington
Messages
Schedule Updates
Coaches,

Please see some of the schedule updates for this week. There were some field changes that were required.
6/1/2021 5:22 PM
Earn It Tourney Schedule
The schedule for next week's #Earn It Tournament in partnership with the Austen Everett Foundation has been set! You can view the event and the schedule by CLICKING HERE.

Proceeds from this event will go to AEF to help support them in their pursuit to partner professional sports teams with children battling cancer as honorary captains for the day. You can learn more about AEF by CLICKING HERE
5/28/2021 8:18 AM
Click on a division below or search for a team or athlete to view the schedule.
---
All event related questions should be directed to Arlo Evasick at arlo@gsltournaents.com.