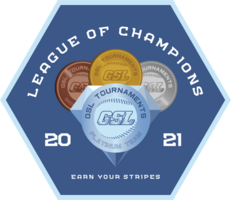 Messages
SPRINKER CANC. 3/20
SPRINKER IS RAINED OUT AND CANCELLED FOR ALL OF SATURDAY. WILL MAKE A CALL FOR SUNDAY LATER TODAY.
3/20/2021 10:03 AM
March 20-21
If you played last weekend (3/13-14) and are not playing this weekend (3/20-21) you may still get some updates since we had to tie all the events together in the app for tracking purposes.
3/16/2021 12:38 PM
Click on a division below or search for a team or athlete to view the schedule.
---
All event related questions should be directed to Matt Creaser at mcreaser@gsltournaments.com.