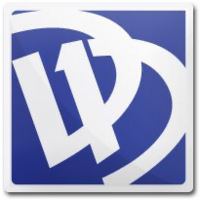 Messages
Tournament Cancelled
The D1Draftable Max Exposure I has been cancelled due to heavy rain this week causing wet field conditions and more rain expected today/overnight.
6/11/2021 11:41 AM
D1 Scouting Combine
Scouting Event

D1D Scouting Bureau is hosting a pre-tournament scouting combine and social media event on Friday, June 11 at Legacy Park Fieldhouse from 5 pm -9 pm to create its LIVE LEADERBOARD for the June 12-13, 2021 D1Draftable Futures World Series and D1Draftable MaxExposure Team Showcase in Richmond. Get on the LIVE LEADERBOARD and enjoy an edge on your competition all weekend. Open to all players in 2022-2026 grad years.

Here are a few more of the many benefits of attending this pre-tournament exposure event:

1. Written Evaluation Report documenting your VERIFIED metrics like throwing velocity and ball exit speed.

2. Online Profile to store and share your verified data and recruiting details with college coaches and the media. (Tip: Having a complete, digital resume is the single-most important differentiator for an athlete. There is none more powerful than the one you get at this showcase.)

3. As your travel team competes in the D1Draftable Futures WS (13U/14U) and D1D Showcase (15U-18U) tournaments your Personal Profile is created and/or updated during this pre-tournament exposure event works to give everything a college coach or scout would want if he met you in-person, interviewed you and gave you a private tryout. It's that powerful.

3. Leverage our powerful social media presence before the event to increase your social media visibility before the games even begin!

4. It lets our D1D crosscheckers get an "up close look" at your skills in preparation of rankings and "invitation only" event lists.

5. College coaches love the convenience of our LIVE LEADERBOARD while scouting on-site and they search our database after these events to find "up and coming" and "breakout" athletes who are setting new personal best records in arm strength, power and speed.

You have everything to gain by attending this showcase.

Regular Price $99 Discount Price $49

Use this link to REGISTER NOW.
Description
3 Game Guarantee - $1050.00 4 Game Guarantee - $1275.00
Tournament
Travel teams
Boys: 18U, 17U, 16U, 15U
$1,050.00-$1,275.00 entry fee
Location
Legacy Park
22182 Jefferson Davis Highway
Ruther Glen

,
VA
Directions
---
All event related questions should be directed to Eddie Jones at eddie@bravesmail.com or call (804) 919-1879.