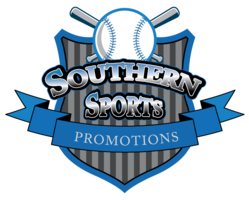 Description
BRING MOM TO THE MOUNTAINS ON HER DAY!! WE WILL TAKE THE FIRST 4 DIVISIONS THAT FILL UP THIS BRAND NEW COMPLEX! WE WILL TAKE THE FIRST 4 DIVISIONS THAT FILL UP THIS BRAND NEW COMPLEX! YONAH PRESERVE IS THE PREMIER BASEBALL COMPLEX IN NORTH GEORGIA, AND IT OFFERS ALL VISITORS THE OPPORTUNITY TO SPEND TIME IN SCENIC HELEN, GEORGIA. TAKE ADVANTAGE OF THE AREA AND GO TUBING, VISIT WINERIES/BREWERIES, ENJOY THE MOUNTAINS, OR JUST ENJOY ALL THAT HELEN HAS TO OFFER!! DO NOT WAIT TO REGISTER AS WE WILL BE VERY LIMITED IN WHAT DIVISIONS WILL PLAY THIS WEEKEND!
Tournament
Travel teams
Boys: 13U, 12U, 11U, 10U, 9U, 8U
Ability: A/AA/AAA
$250.00-$265.00 entry fee
3 game guarantee
Exposure Certified
Location
YONAH PRESERVE COMPLEX
327 Asbestos Road
Cleveland

,
GA
Directions
General Information
ENTRY FEE
8uCP - $250.00 per team
8uKP - $250.00 per team
9u - 12u $250.00 per team
13u - $265.00 per team

**PAYMENT DEADLINE FOR ALL TEAMS IS 7 DAYS PRIOR TO EVENT'S START DATE....NO EXCEPTIONS.
**WITHIN 7 DAYS OF EVENT, ALL TEAMS MUST PAY WHEN REGISTERING....NO EXCEPTIONS.

INDIVIDUAL GATE FEE
PER PERSON PER DAY: $5.00
UNDER 10yrs: FREE

FORMAT
All teams will be split into divisions that are representative of their playing level. This is typically A/AA and AA/AAA divisions. Depending on the number of teams entered, priority will be placed on making the event the most evenly competitive tournament. All teams will play two pool games, and the top 2 teams will play for the championship. With enough teams entered, division brackets can be separated further into gold, silver, and bronze games.

TEAMS CHOOSE DIVISION (at registration)
Each team will select their team's classification (Single A, AA, or AAA), and what division (Single A, A/AA OR AA/AAA) they are requesting to compete in for the event. MAJOR teams are welcome in our events but MUST play in their own designated MAJOR division, or play one age group above their own.

SINGLE "A" TEAMS
We have researched fall 2020 results, and will monitor ongoing spring 2021 results, for teams that wish to be considered for our Single "A" divisions. Single "A" divisions will be offered throughout the spring.

AWARDS
RINGS for 1st and 2nd place teams in each division.

TO GUARANTEE YOUR SPOT IN THIS EVENT
All teams must pay in full to secure their team's spot in this event. If your team needs additional time to get a payment in to us, we will hold your spot for 5 business days. After 5 business days, your team's spot will be in jeopardy of going to another team who pays their entry fee prior to your payment. Within 7 days of an event, all payments are due immediately upon registering.

If the event becomes full, unpaid teams will be notified via email that they have been placed on our waiting list.

SCHEDULING REQUESTS ARE ALWAYS WELCOME
Southern Sports Promotions makes every effort to accommodate a team's scheduling request. Sometimes requests cannot be honored but we do consider ALL requests.

HOW TO SUMBIT A SCHEDULING REQUEST
1) On the initial registration form that is completed on-line
2) Submitting the request via sspscheduling@gmail.com.
All other email methods, or text messages, are not guaranteed to be received by Southern Sports. PLEASE FOLLOW THE ABOVE GUIDELINES.

When submitting a request, please list the name of the event in the "subject line". In the body of the email please list age, team name, and event.

SCHEDULE REQUESTS MUST BE RECEIVED BY THE MONDAY NIGHT PRIOR TO THE EVENT TO BE CONSIDERED!!

HOTEL ACCOMODATIONS
This is NOT a "stay and play" event
There are several places to stay in the Helen area. One of our hotel partners is the unicoi Lodge. CLICK TO VIEW UNICOI LODGE INFO, and make sure to reference the "Brawl in Helen" in order to receive discounts.

IF THIS EVENT IS COMPLETELY CANCELED, TEAMS WILL RECEIVE A FULL CREDIT FOR A FUTURE SSP EVENT. IF ANY REFUNDS ARE PROCESSED, AN ADMINISTRATIVE FEE OF $75.00 WILL BE DEDUCTED.
---
All event related questions should be directed to Southern Sports Promotions at southernsportsllc@gmail.com or call 678-463-2665.