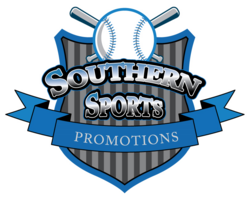 Southern Sports Promotions
presents
Southern Sports "SINGLE "A" WORLD SERIES" & "A/AA, AA/AAA Summer Scorcher"
Multiple Locations, Georgia
Messages
UPDATE - PLEASE READ
As of 3:45pm, all Friday night games are on as scheduled. We will give additional updates if needed.

If we have any games canceled tonight, due to weather, it will impact scheduling for tomorrow so please monitor alerts, the website, and/or the phone app.

CONCESSIONS AT LANIER POINT - the concession stand WILL NOT be open Friday night, due to staffing shortages. PLEASE let all families know to come prepared tonight with any food/drinks prior to arriving at the park. The concession stand will be open during all hours on Saturday and Sunday. The city of Gainesville apologizes for any incoveinance.
6/11/2021 3:49 PM
FEW ITEMS
Please be aware of the following, an let your families know about gates and behavior please.

GATES: Dobbs is cash BUT Lanier is credit/debit only (this is due to the City of Gaionesville's ongoing COVID plan). $5.00 per person (10 yrs fee).

ROSTERS - online rosters are mandatory and must be in our system prior to your first game. For help in doing this, click the following
https://www.southernsportspromotions.com/rosters-rules-venues

RULES - we have LOCAL rules and then follow it up with NFHS rules. (same link as above)

CONDUCT - Southern Sports, City of Cumming, and City of Gainesville have "zero tiolerance" policies on conduct and behavior while at the parks.

GOOD LUCK TO YOUR TEAM!!
6/11/2021 11:20 AM
Gate Fees This Weekend
Please make sure all families are aware of the gate policy for this weekend.

DOBBS CREEK - cash as you enter the park - $5.00 per person (under 10yrs free)

LANIER POINT - debit/credit ONLY - $5.00 per person (under 10yrs free)
6/11/2021 11:14 AM
Description
WE ARE KEEPING OUR SINGLE "A" WORLD SERIES CLOSE TO HOME!! WE WILL MAKE THIS A SPECIAL EVENT FOR ALL OF OUR SINGLE "A" TEAMS!! GIVEAWAYS, DISCOUNTS, AND SPECIALS WILL BE MADE AVAILABLE TO ALL PLAYERS AND FAMILIES!! THIS EVENT WILL INCLUDE A SEPARATE DIVISION FOR A/AA AND AA/AAA TEAMS, TOO.
Tournament
Travel teams
Boys: 14U, 13U, 12U, 11U, 10U, 9U, 8U
Ability: A/AA/AAA
$250.00-$425.00 entry fee
3 game guarantee
Exposure Certified
Location
North Metro Atlanta (Forsyth County, Gwinnett County and/or City of Gainesville)
Multiple Locations

,
GA
,

30041
Directions
General Information
ALL SINGLE "A" TEAMS NOW HAVE A CHOICE WHEN DECIDING A WORLD SERIES TO ATTEND! YOU CAN STAY AT HOME AND ENJOY OUR SINGLE "A" WORLD SERIES, OR COME DOWN TO THE SOUTHERN SPORTS WORLD SERIES AT ST. SIMONS ISLAND/BRUNSWICK, ON THE COAST OF GEORGIA!

THIS EVENT WILL INCLUDE A SEPARATE DIVISION FOR A/AA AND AA/AAA TEAMS, TOO.


ENTRY FEE
8uCP - $250.00 per team
8uKP - $295.00 per team
9u - $350.00 per team
10u - $375.00 per team
11u & 12u - $395.00 per team
13u & 14u - $425.00 per team

**PAYMENT DEADLINE FOR ALL TEAMS IS 7 DAYS PRIOR TO EVENT'S START DATE....NO EXCEPTIONS.
**WITHIN 7 DAYS OF EVENT, ALL TEAMS MUST PAY WHEN REGISTERING....NO EXCEPTIONS.

INDIVIDUAL GATE FEE
PER PERSON PER DAY: $5.00
UNDER 10yrs: FREE

TEAM GATE FEE
We have some parks that will not allow individual gate fees to be collected, and we are forced to collect a team gate fee from each team. All teams will be notified about this prior to the beginning of the event.

FORMAT
All teams will be split into divisions that are representative of their playing level. This is typically A/AA and AA/AAA divisions. Depending on the number of teams entered, priority will be placed on making the event the most evenly competitive tournament. All teams will play two pool games, and then split into a Sunday single elimination championship bracket. With enough teams entered, division brackets can be separated further into gold, silver, and bronze Sunday brackets.

TEAMS CHOOSE DIVISION (at registration)
Each team will select their team's classification (Single A, AA, or AAA), and what division (Single A, A/AA OR AA/AAA) they are requesting to compete in for the event. MAJOR teams are welcome in our events but MUST play in their own designated MAJOR division, or play one age group above their own.

SINGLE "A" TEAMS
We have researched fall 2020 results, and will monitor ongoing spring 2021 results, for teams that wish to be considered for our Single "A" divisions. Single "A" divisions will be offered throughout the spring.

AWARDS
RINGS for 1st and 2nd place teams in each division.

TO GUARANTEE YOUR SPOT IN THIS EVENT
All teams must pay in full to secure their team's spot in this event. If your team needs additional time to get a payment in to us, we will hold your spot for 5 business days. After 5 business days, your team's spot will be in jeopardy of going to another team who pays their entry fee prior to your payment. Within 7 days of an event, all payments are due immediately upon registering.

If the event becomes full, unpaid teams will be notified via email that they have been placed on our waiting list.

SCHEDULING REQUESTS ARE ALWAYS WELCOME
Southern Sports Promotions makes every effort to accommodate a team's scheduling request. Sometimes requests cannot be honored but we do consider ALL requests.

HOW TO SUMBIT A SCHEDULING REQUEST
1) On the initial registration form that is completed on-line
2) Submitting the request via sspscheduling@gmail.com.
All other email methods, or text messages, are not guaranteed to be received by Southern Sports. PLEASE FOLLOW THE ABOVE GUIDELINES.

When submitting a request, please list the name of the event in the "subject line". In the body of the email please list age, team name, and event.

SCHEDULE REQUESTS MUST BE RECEIVED BY THE MONDAY NIGHT PRIOR TO THE EVENT TO BE CONSIDERED!!

IF THIS EVENT IS COMPLETELY CANCELED, TEAMS WILL RECEIVE A FULL CREDIT FOR A FUTURE SSP EVENT. IF ANY REFUNDS ARE PROCESSED, AN ADMINISTRATIVE FEE OF $75.00 WILL BE DEDUCTED.
---
All event related questions should be directed to Southern Sports Promotions at southernsportsllc@gmail.com or call 678-463-2665.