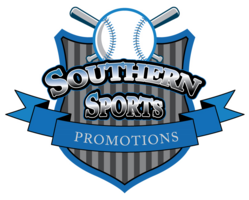 Messages
WEATHER UPDATE for SUNDAY
As of 9:45am...

Due to heavy/continuing rain, and unplayable field conditions, all games have been canceled for Sunday. This includes...
- Coal Mountain, Cumming
- Dobbs Creek, Cumming
- Lanier Point, Gainesville
- Shorty Howell, Duluth
- Yonah Preserve, Helen

We will be in contact with head coaches concerning refunds/credits for this event.
10/24/2020 9:54 PM
Saturday Weather Update
With today's rain, we have pushed back the start times for Saturday's games. Please check your schedule as we have changed times, and in some instances, field #s. All games except for 10u have been shortened by 10 minutes.
We will touch base with our park partners tonight on any updates and post those. We will also be at the parks early Sunday AM and post an update.
10/24/2020 6:21 PM
Description
THIS IS A SUNDAY ONLY EVENT.
Tournament
Travel teams
Boys: 14U, 13U, 12U, 11U
Ability: A/AA/AAA
$250.00 entry fee
2 game guarantee
Exposure Certified
Location
Forsyth County, Gwinnett County & Gainesville (see VENUE TAB for info)
Directions
General Information
PRICE:
10u thru 14u - $250.00 per team

PAYMENT DEADLINE: OCTOBER 18th

GATE FEE (WHEN APPLICABLE):
PER PERSON: $5.00
UNDER 10yrs OLD: FREE

AT SELECT PARKS, INDIVIDUAL GATE FEES ARE NOT ALLOWED TO BE COLLECTED. IN LIEU OF INDIVIDUAL GATE FEES, SOUTHERN SPORTS WILL COLLECT A TEAM GATE FEE FROM EACH TEAM.


FORMAT: 2 Pool play games that will be seeded in to a championship game between the #1 seed and the #2 seed. If there is more than 6 teams, a third place game will be played between the #3 and #4 seeded teams.

TEAMS CHOOSE DIVISION (at registration) - A/AA OR AA/AAA...major teams are welcome in this event but MUST play one age group division above their own.
AWARDS: Individual awards for 1st and 2nd place teams.
TO GUARANTEE YOUR SPOT IN THIS EVENT: All teams must pay in full to secure the team's spot in this event. If your team needs additional time to get a payment in to us, we will hold your spot for 5 business days. After 5 business days, your team's spot will be in jeopardy of going to another team who pays their entry fee prior to your payment. Within 7 days of an event, all payments are due immediately upon registering.

If the event becomes full, unpaid teams will be notified via email that they have been placed on our waiting list

SCHEDULING REQUESTS ARE ALWAYS WELCOME BUT MUST BE SUBMITTED BY MONDAY. YOU MUST SUBMIT THE REQUEST ON YOUR REGISTRATION FORM OR EMAILED TO sspscheduling@gmail.com PRIOR TO MONDAY AT 12pm.
SCHEDULE RELEASE: By 12:00pm on Thursday.
Registration
Registration is currently open for the following divisions:
Other Payments
TEAM GATE FEE - COAL MTN & SHORTY HOWELL ONLY - $75.00
To make a payment please visit the payments section of the event.
---
All event related questions should be directed to Southern Sports Promotions at southernsportsllc@gmail.com or call 678-463-2665.