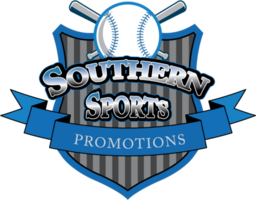 Messages
Bethesda Sunday update
With all the rain that fell at Bethesda on Saturday, we have delayed the start times of games at Bethesda this morning.
8u and 12u games will be pushed back 2 hours, with the first game starting at 11am
13u at Bethesda will start at 9:30 and games will be shortened to 1:30.
All games scheduled at Shorty Howell will start on time including the 8am 13u game.
The schedules will be updated shortly with the new game times.
7/26/2020 6:24 AM
Sunday Bethesda Update
For those playing at Bethesda Park on Sunday (8u, 12u, most of 13u), rain continued all afternoon and into the evening tonight at Bethesda.

We'll be at the fields to check their status early in the morning and will have an update as soon as possible, no later than 6:45am.

Thanks and good luck on Sunday!
7/25/2020 9:15 PM
Bethesda Saturday Update
Updates on Bethesda Park. Due to the bad weather that came thru,
13u-canceled for the remainder of the day
8u & 12u has been moved to Shorty Howell Park in Duluth. Please be ready to resume the game you were in at 4:30pm.
8u on field 2
12u on field 3

13u-we will have an update on bracket play tonight, no earlier than 8pm.


7/25/2020 2:34 PM
Weather delay Bethesda
As of 1:18pm, Bethesda Park is in a weather delay.
We will have an update when it's ok to head back to the fields to resume play.
7/25/2020 1:58 PM
The following reports can be viewed, printed or downloaded.
Reports
Brackets
---
All event related questions should be directed to Steve Cooley at southernsportsllc@gmail.com or call 678-463-2665.