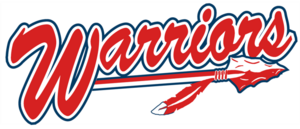 Messages
15U Pitching Rules
Coaches,
We will be tweaking our PITCHING rules for the 15U division. We will use the USSSA pitching rules for this event. Please see a link to those here.

http://www.usssa.com/docs/2020/usssa_bb_rules_2020.pdf

Please let us know if you have any questions.



7/23/2020 4:24 PM
COVID Guideline Schedule
Coaches and Families,
On behalf of Stafford Baseball League I would like to thank you for attending our Spring Showdown.We have 36 teams coming, and this promises to be an exciting weekend.

We will communicate exclusively for this event via Exposure Baseball.At this time you need todownload the app, find the event, and follow your team. This will include weather updates, schedule changes, and updates to the bracket for Sunday. You can download the app on all Apple and Android devices. In order to receive all notifications and updates please do the following:
Download "Exposure Events" app to phone
Choose sport "Baseball"
Type "(Tournament name)"in search field and select event
Find your team
Select "Follow"
Subscribe to notifications and allow to preferred delivery method
The full schedule will be released at 9PM today and will be available online at Exposure Baseball and via their app. We will also post it to StaffordWarriors.com

All coaches please check into the tournament table upon arrival. Please bring COVID waivers. Also please note due to COVID, there are no sunflowers seeds or gum allowed for players, coaches, or parents. Attached are the guidelines, please review, and let us know if you have any questions.

Insurance - All teams are required to provide a copy of insurance at check in prior to their first game. Please find the tournament table for your respective age group upon arrival. No need to list additional insured.

As always, we will strive to have great field conditions for the tournament. Have no doubt that we will do everything possible before, and during the tournament so that we can get all the games in as scheduled.

Tournament and bat rules are online atStaffordWarriors.com. Please review and print a copy for yourselves so that you know the rules. Coaches it is your job ro know and understand all rules. There will not be any protests - period. Umpire-in-Chief and Tournament Director will have final call on any tournament related issues.

All venues have indoor restrooms, and plenty of parking. There is no parking or entry fee. Chichester Park has concessions, but the other venues does not. Please prepare accordingly.

Remember this game is all about the players. Screaming at opposing teams, arguing with umpires, and other unwelcome behavior is prohibited. Noisemakers and music boxes are also prohibited.

If you have any questions, please let me know, and thanks again for choosing our tournament! We trust and hope that you will have a positive experience during our event.

We're looking forward to hosting you and your families this weekend.
Schedule
Coaches,
We are working on the schedule for this weekend and it will be released by Wednesday July 22.

The 9, 10, 11, 12, and 14/15U divisions will all be held at Chichester Park. Due to a high number of teams we're looking at Friday night games, and games later into Saturday evening.

IMPORTANT if you are willing to play a Friday night game we will offer you a credit of $50 to a future event. Please let us know ASAP if you would like to play Friday night, and we will take care of the rest.

Thanks, Stafford Warriors
7/20/2020 11:58 AM
2020 COVID-19 WAIVER
Dear Parents, Players, and Coaches,
Stafford Baseball League (SBL) is delighted that you have chosen to participate in the upcoming Stafford Spring Showdown which was delayed from earlier this year. SBL, in consultation with Stafford County Parks and Rec, is committed to doing everything possible to allow the kids to play while we as adults do everything possible to model social distancing and follow the rules that have been established for this event. Please complete Stafford Baseball League's Covid-19 Waiver Release form and turn in to your coach. ONE team representative will need to turn in all of them for your team BEFORE your team is eligible to participate in the Stafford Spring Showdown tournament this July 25th& 26TH.
While we will have concessions open, indoor restrooms open, we ask that all families adhere to the signs and the social distancing guidelines for this tournament.
We also ask that parents, coaches , and players please wait and not encroach on the families that are enjoying the game on the field that you will be playing on at the conclusion of that game. Additionally, we ask that once your game has concluded, that parents and players and coaches immediately begin to pack up and leave that area to allow the next team and families to set up.
As we look forward to providing another top level tournament that has become customary, please know that everyone's safety is our number one priority. Failure to comply to the rules and/or a reasonable request to comply by tournament staff will result in removal from par and/or team forfeiture of game(s).
Urgent Message
Coaches and Team Admins,
We are two weeks away from our first event of the year. We have done our best to clean up who is in and who is out.

If you are receiving this e-mail its because you have been accepted into the event OR you are on the waiting list. We need ALL TEAMS to take the following action immediately:

Check this website. If you are listed and have NOT paid for the event please submit payment ASAP.

https://baseball.exposureevents.com/widgets/v1/teams?eventid=141827&responsive=true

If you see your name on this website, and you are OUT of the event please let us know so we can remove you.
Any non-paid team will be removed from the event for any paid team on the waiting list. Additionally all non-paid teams will be removed from attending early next week. To avoid that please submit payment ASAP, and let us know you're in.
Thanks, Stafford Warriors 7/9/2020 5:39 PM
New Date Set
Coaches and Team admins,
Due to the current COVID-19 restrictions from both local and state governemt officials we will not be able to hold the Spring Showdown event in late June. As such we've re-schedued the event to July 25-26, 2020. We hope you will make plans to stay in this event, and attend in July.

In order to facilitate the most efficient response from us please fill out the form at the link below. Please let us know if you would like to stay in this event, defer your payment and stay or full refund. If refund is requested we will get back to you as soon as we can.

https://forms.gle/5ZBFhhecHpRk7HMu9

Thanks, Toby

Toby Ward
Stafford Warriors
Tournament Director
5/14/2020 4:15 PM
Spring Showdown
Coaches and Team Admins,
We here at Stafford Baseball League hope this message finds you well. These are trying times, but hopefully you are all making the best of it, and are hopeful for better days ahead. Within our country we haven't seen anything like this since WWII. As a country we came back strong from that, and we will from this as well.

Due to the COVID-19 pandemic we will not be able to factilitate this event in April. We are hopeful at some point this summer we can resume baseball, and as such we have postponed this event until June 20-21. Whenever this stay at home order lifts we are all going to be anxious to hit the field. Here in Stafford we want to be ready to roll as soon as we can, and we will be here for you.

If you would like to stay in this event for June please let us know. If you would like to withdraw and request a refund please e-mail me, and copy treasurer@staffordbaseball.org. We are OK with whatever option you choose, and will work with you any way we can.

Take care and hope to see you all soon.

Thanks, Toby

Toby Ward
Stafford Warriors
Stafford Baseball League



4/2/2020 12:11 PM
Description
Tournament
All teams
Boys
entry fee
Location
---
All event related questions should be directed to Chris Cline at warriors@staffordbaseball.org.