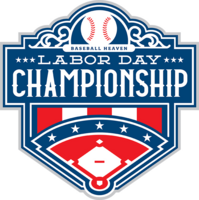 Baseball Heaven
presents
Labor Day Championship Schedule
August 30 - September 2, 2019
Messages
Major League Photo - VIP
If you want to register for Major League Photos VIP go to our office attatched to the cafeteria. Make sure to check in with us before the start of the game. Register for a VIP so we can guarantee photos of your player!
8/31/2019 9:01 AM
Click on a division below or search for a team to view the schedule.
---
All event related questions should be directed to Chris Zitaglio at info@baseballheavenli.com or call 631-205-5109.